Most people don't like thinking about death or who will get what after they die. But refusing to take time to plan your estate can have costly tax implications. Proper planning will not only ensure your wishes are carried out, but prevent your family from losing a huge chunk of your assets unnecessarily—in some cases, over half the assets you worked a lifetime to achieve. Fortunately, it's fairly easy to avert this disaster and, often, avoid paying estate taxes altogether.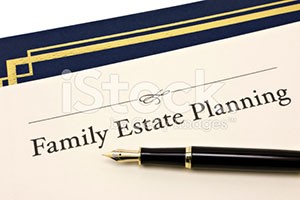 Help your estate remain a valuable asset today and tomorrow. Avoid these five common and expensive estate planning mistakes—and make sure your heirs do the same:
If you fail to plan, you are planning to fail—in this instance, by failing to pass on as much wealth as possible to your loved ones and "gifting" your hard-earned assets to Uncle Sam.
Be smart and perpetuate your estate for generations to come. Approach estate planning as an ongoing process to ensure you benefit from laws that can keep you financially independent and shield your estate from needless taxes.
Call an experienced estate planning attorney, put things in motion and—above all else–follow through! We want YOU to determine who gets what from your estate, how and when, and for the lowest possible cost.